August 2009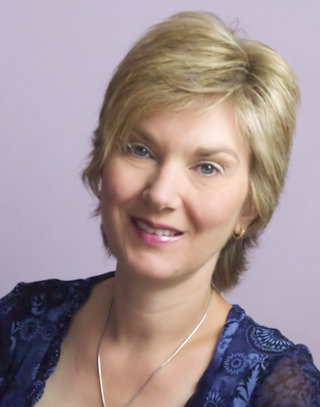 I'm trying to get a new headshot for the About page. It's really hard to do a self portrait!! First, you have to figure out how to pose, then where to look and finally smiling naturally at a camera without person behind it is even harder to do than when there is a person there talking to and directing you!! This is my best attempt so far. Not too bad. I think that I can do better. But, I think I'll put it up for now.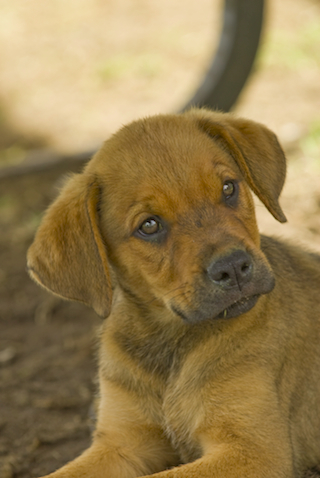 Last week a friend and I went for a visit to Big Sky Ranch. We had a lot of fun seeing all the different animals!
There was this cute little guy from a recent litter.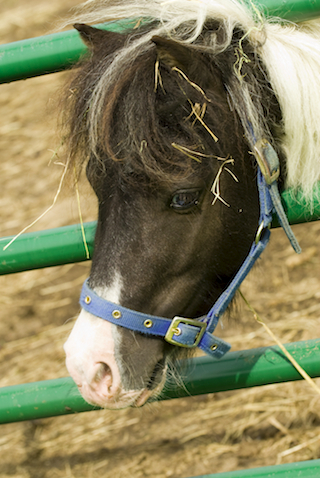 This is just of several horses and ponies. He was very cute!!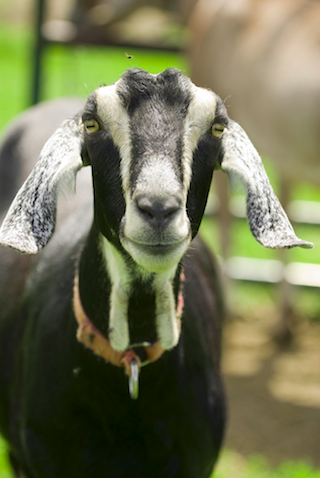 All of the goats were super cute!!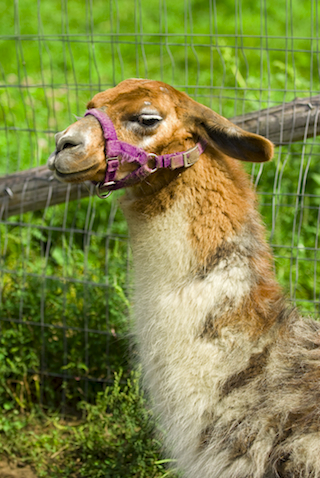 This guy is part llama and part alpaca. They have different names depending whether the mother is a llama or an alpaca. I don't remember which he was!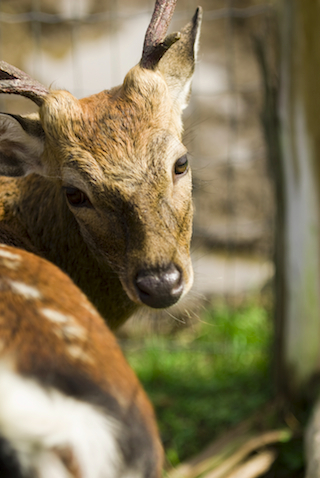 This little deer had a very sad story. A farmer had been raising them for meat. When he went out of business he sold off his herd. A woman bought him and kept in a stall in a barn. He has damaged his antlers. You can't see the damage in this photo. He was super friendly but is starting to become a typical teenager and head butts you when you go into his enclosure. They are going to have to find a sanctuary with other deer for him soon.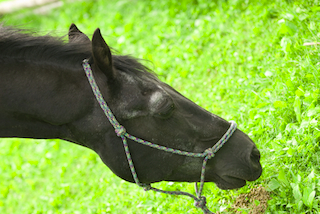 Meet Laser! He is a Morgan. He was well treated by his first owner and was used as a stud. When his owner died, a mentally disabled family member took over his care. Unfortunately he didn't understand that a bale of hay a week was not enough! Laser was 100 pounds underweight when he first arrived at Big Sky Ranch. He still has 30 to 40 pounds to gain.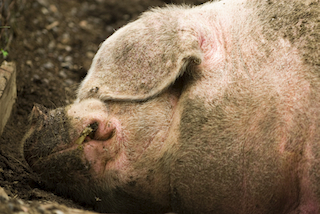 The pigs were funny just wallowing in the mud!!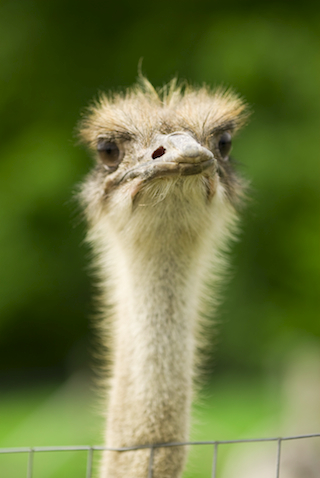 The ostriches are mean!! They bite each other. These guys are not rescues. Big Sky Ranch is kindly housing them while their owner gets his property properly set up for them.
That's enough for now. I have many more photos from Big Sky Ranch but this post is long enough!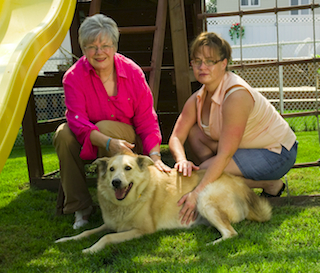 Winston is in palliative care with Hopeful Hearts Rescue. He is a wonderful dog that is being well taken care of and has his own guardian angel to boot! Here he is with his guardian angel and his foster momma. I really enjoyed going out with the founder of Hopeful Hearts, Roz, to take some photos for their up and coming newsletter. You can read more about Winston's story by clicking here.